Why Aruba is participating in Atlantic Rim Collaboratory: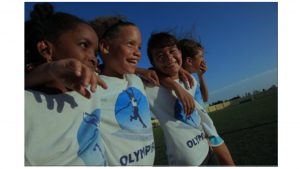 In Aruba we are working towards building an educational system that recognizes each student's academic strengths and talents, alongside the importance of social-emotional wellbeing. Maximising each student's potential towards higher learning, civic engagement, and eventually economic and social contribution to society will be essential. We aim for an educational model that is driven through, and by, engaged and passionate educators, parents and students that understand the role that education plays in creating a sustainable and better world. In order to achieve these goals we focus on three areas; boosting student achievement, taking care of teachers and improving the physical infrastructure and environment in schools.
With the presence of four languages on our island (Dutch, English, Papiamento and Spanish) there is a great need for diversification within our system that better reflects our multicultural context and vast socio-economic demographics. We share the belief that educators that collaborate become better and more effective educators. It is with this in mind that we approach ARC enthusiastically, broadening the benefits gained from local collaboration to an international context with a multi-cultural perspective.
Sources: