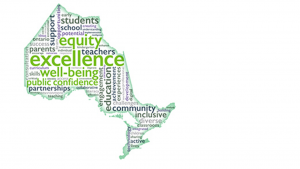 Why Ontario is participating in Atlantic Rim Collaboratory:
Ontario's renewed vision for education, Achieving Excellence, builds on past success with system improvement and sets out bold and ambitious goals: Achieving Excellence of many kinds, Ensuring Equity for all students, Promoting Well-Being and Enhancing Public Confidence. These goals align with the vision of the Atlantic Rim Collaboratory.
This inaugural summit is an excellent opportunity for jurisdictions across the globe to share their school and system improvement strategies — including successes, challenges and lessons learned. As a member of ARC, we look forward to learning more with our colleagues about building and sustaining equitable and high quality education systems for all.