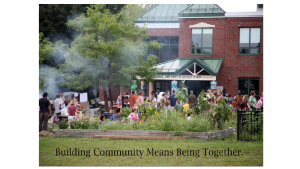 Why Vermont is participating in Atlantic Rim Collaboratory:
The State of Vermont is committed to supporting high quality educational systems and supports for children, so that all of our children are healthy, happy and able to thrive in civic and economic life.
In Vermont, our schools are centers of civic life. We are bound together across communities by our shared commitments to equity and quality, as well as our shared education fund, which ensures the resources of the state belong equitably to all of our children. In Vermont, we are very proud of our strong academic and health outcomes for children, our skilled educators, the strength of our public engagement and our commitment to supporting local innovation around shared, ambitious goals.
That said, changing demographics, growing poverty statewide, technological innovation and increased globalization compel us to rethink how we deliver education and ensure strong, community unified support for our children into the future. With our ARC colleagues, we hope to focus on systems, and specifically, how we create a new narrative of strong schools that:
• Honors the complexity of teaching in a diverse and innovative world;
• Reflects our shared commitment to a broad and deep set of outcomes, equitably distributed;
• Reflects our belief that schools get better when they have strong internal capacity and accountability for learning.
We hope to come away with a new strategy and set of tools for supporting continuous improvement of schools, and which we can use at the State level to hold ourselves accountable for the quality and type of support we provide our school systems as they educate our children.