The 2019 Atlantic Rim Collaboratory (ARC) Summit was hosted by the Welsh Government from September 12-15, 2019 in Wales's gorgeous capital city of Cardiff. ARC is based at the University of Ottawa, and its fourth summit was organized by the ARC Secretariat comprised of Andy Hargreaves (co-founder/ ARC Thought Leader), Yngve Lindvig (co-founder/Learn Lab), Tore Skandsen (IMTEC), and Steve Munby (ARC facilitator).
As a global movement committed to advancing broad excellence, equity, inclusion, wellbeing, democracy and human rights for all students in high quality, professionally run systems, ARC draws together teams of Ministers, senior civil servants, and leaders of professional associations from participating systems.  This year, international delegates represented eight education system (Finland, Iceland, Ireland, Nova Scotia, Saskatchewan, Scotland, Uruguay, and Wales), the Organisation for Economic Cooperation and Development (OECD), the International Confederation of Principals (ICP), and Education International (EI).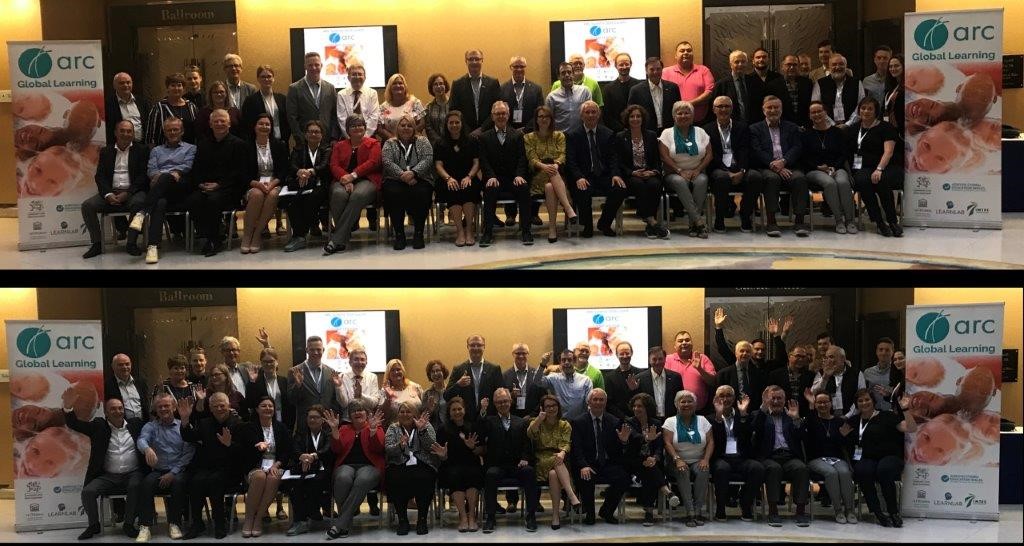 The 2019 ARC summit was an opportunity for delegates to engage in rich learning and dialogue on two strategic topics: the future of assessment and responsibility and the leadership of change across an education system. Framing the discussions were the thought-provoking and insightful ARC talks presented by some of the world's leading education scholars: Mick Waters, Graham Donaldson, Beatriz Pont, and Pasi Sahlberg.
Unlike a conference, the ARC summit prioritizes, as Beatriz Pont states, "peer learning with a clear focus on equity, excellence and wellbeing in education."  In Wales, delegates worked in small and large group settings to highlight and challenge current practices and policies, address the summit's strategic topics, and coach one another, system to system.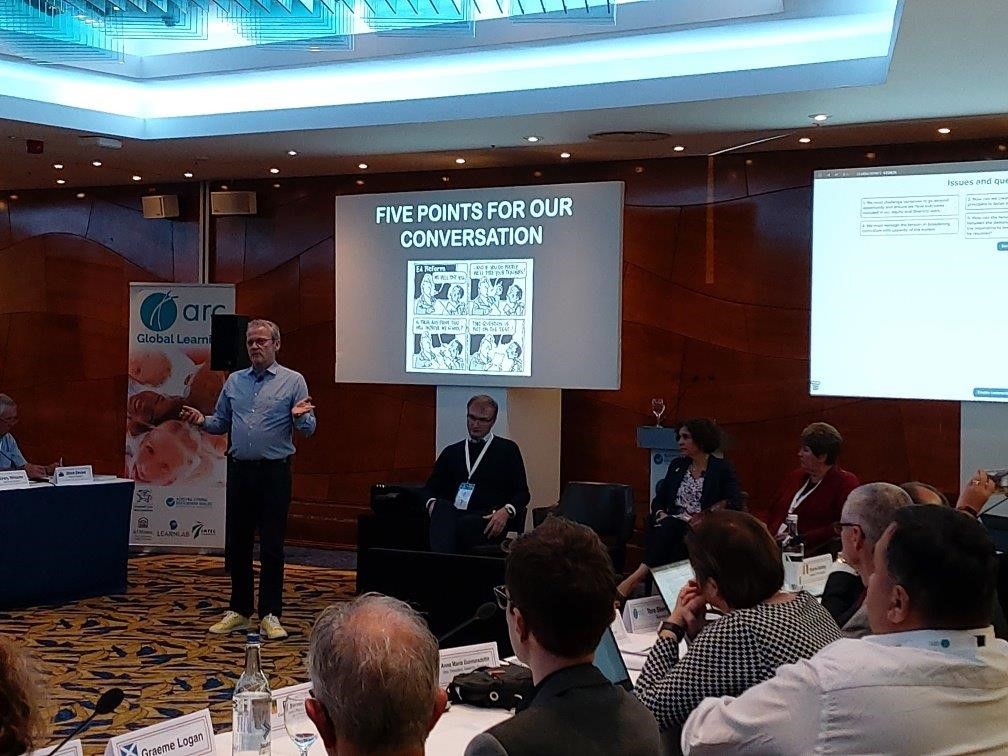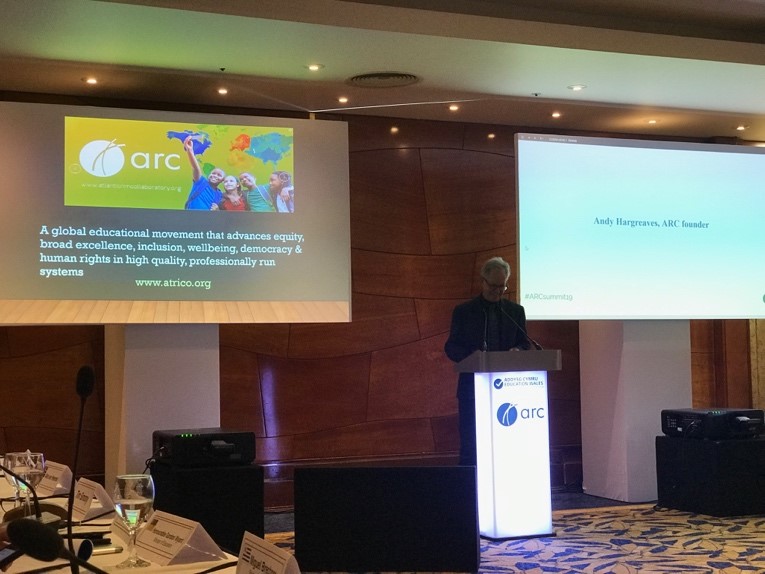 The key learning was highlighted in the 2019 ARC Summit press release.  Although the days were long and intense, delegates shared in the final session of the summit that they felt inspired and energized to continue the discussion and embed learning in their own contexts. Delegate reactions and short video reflections can also be found on twitter at #arcsummit19.
Highlights from the Spotlight on Our National Mission in Wales
The ARC Education Project's collective mission is to advance values such as equity, excellence, wellbeing, inclusion, democracy and human rights for all students within high-quality, professionally run systems.  These guiding principles were brought to life in the dynamic and informative pre-summit event organized by the Welsh Government.  The spotlight session began with a passionate and inspirational speech by the Minister for Education, Kirsty Williams, who shared her desire for "Wales to be the best place in the world to learn, to be a teacher, to go to university or vocational education and into work."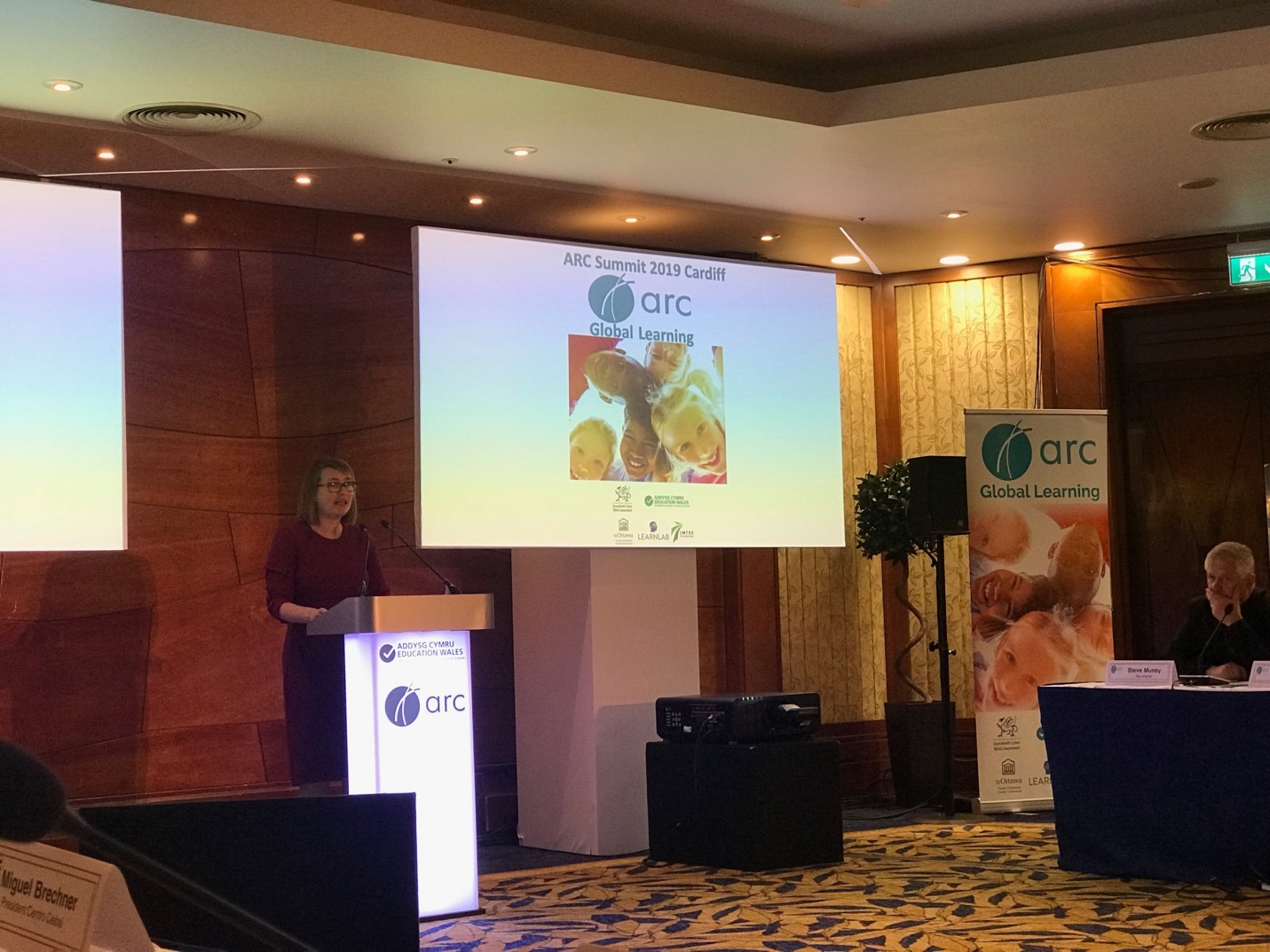 At the heart of Wales's large-scale reform is the investment in teachers and learners. Described by the Director of Education, Steve Davies, Our National Mission is "designed by teachers and built for children." Wales's clear focus on co-construction and commitment to staff and students was evidenced throughout the spotlight session and was an emerging theme from all presentations by ministry staff, middle tier leaders, and headteachers.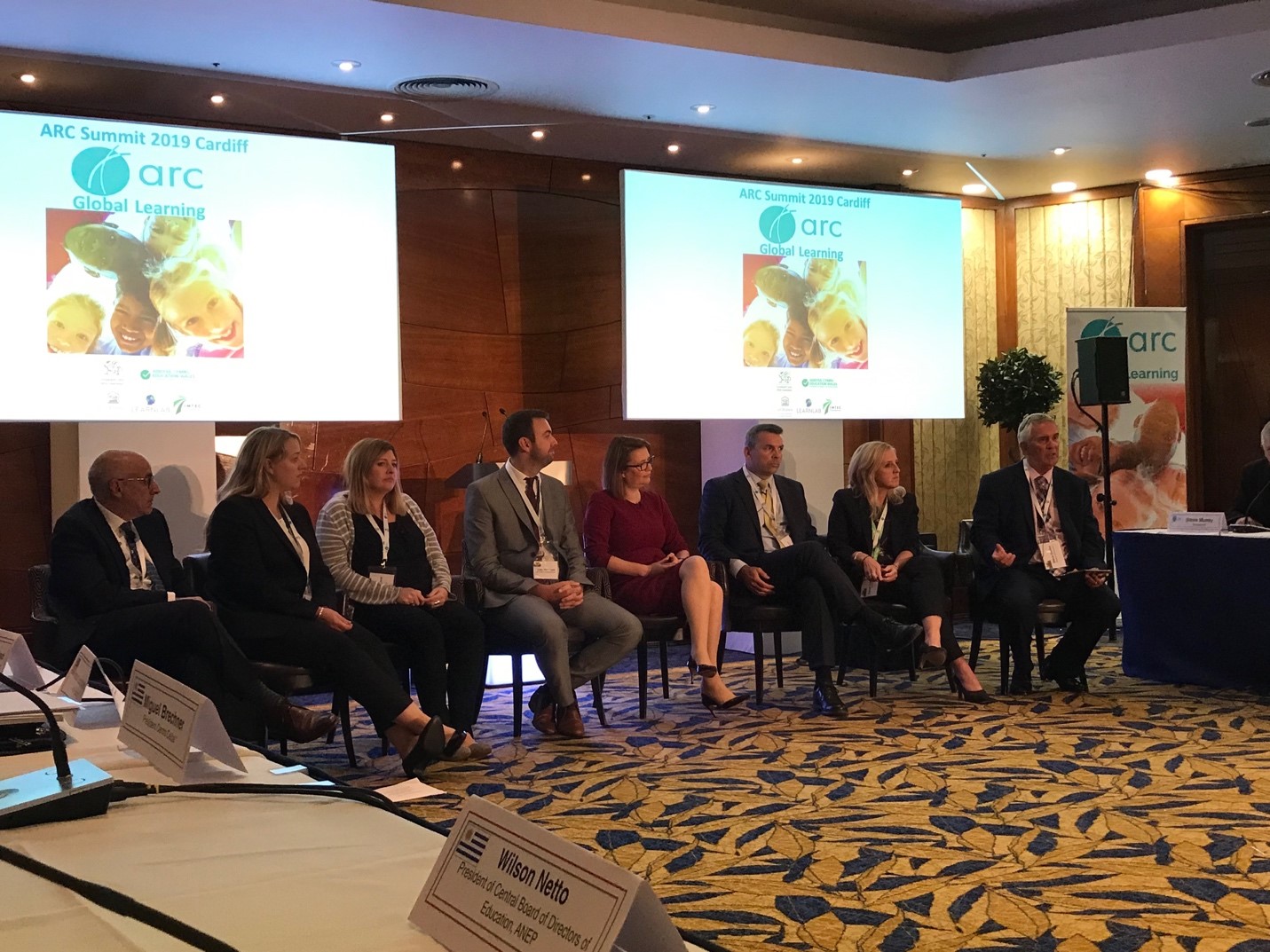 Perhaps most importantly, the focus on staff and students was also evident in the organized visits to primary, secondary, Welsh and English medium schools.  With school visits an integral component of the ARC summits, delegates had the opportunity to experience what system change looked like 'on the ground' and hear from Welsh teachers, staff and students about their experiences with Our National Mission.  ARC delegates reported that during these visits, students and staff were not only excited to talk about their teaching and learning, but they also expressed a deep sense of pride in their schools and the nation.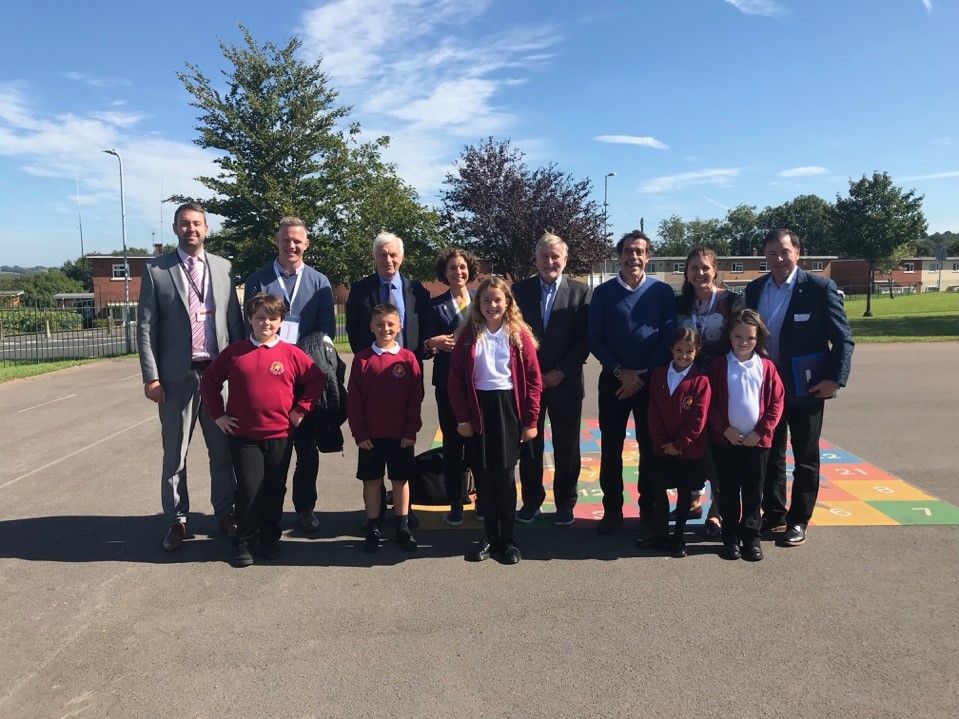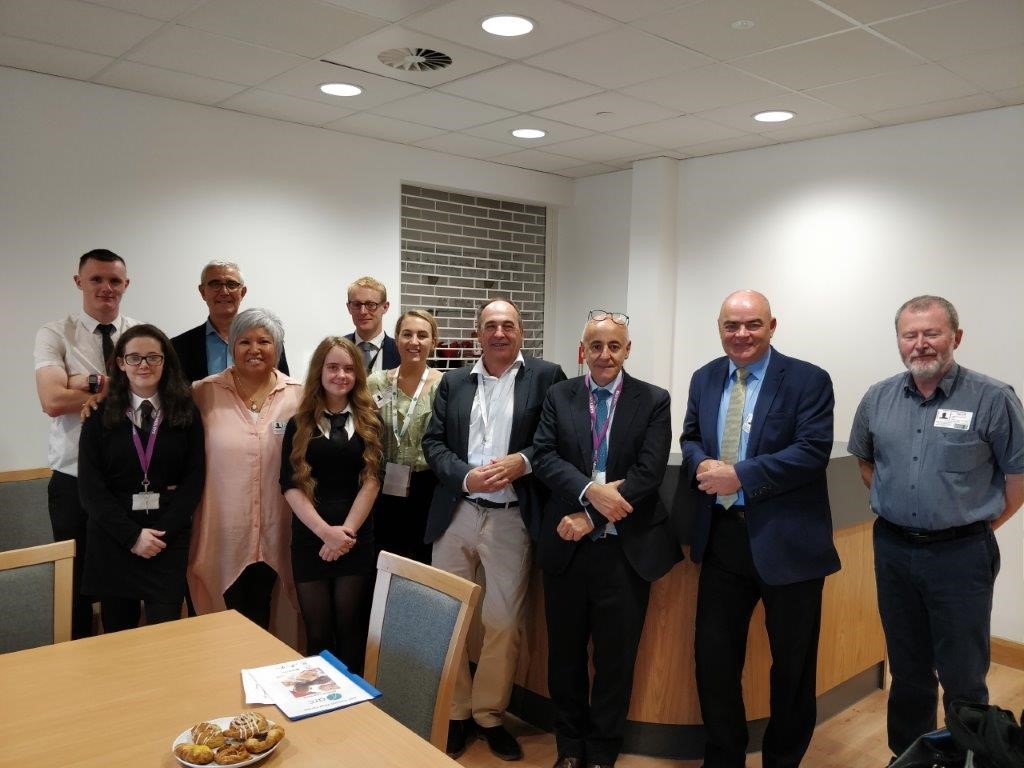 This sense of pride in Welsh history, language and innovation also came alive through song, dance and discussion during the cultural offerings held at the Cardiff Castle and the Oakdale Workmen's Institute at St Fagans.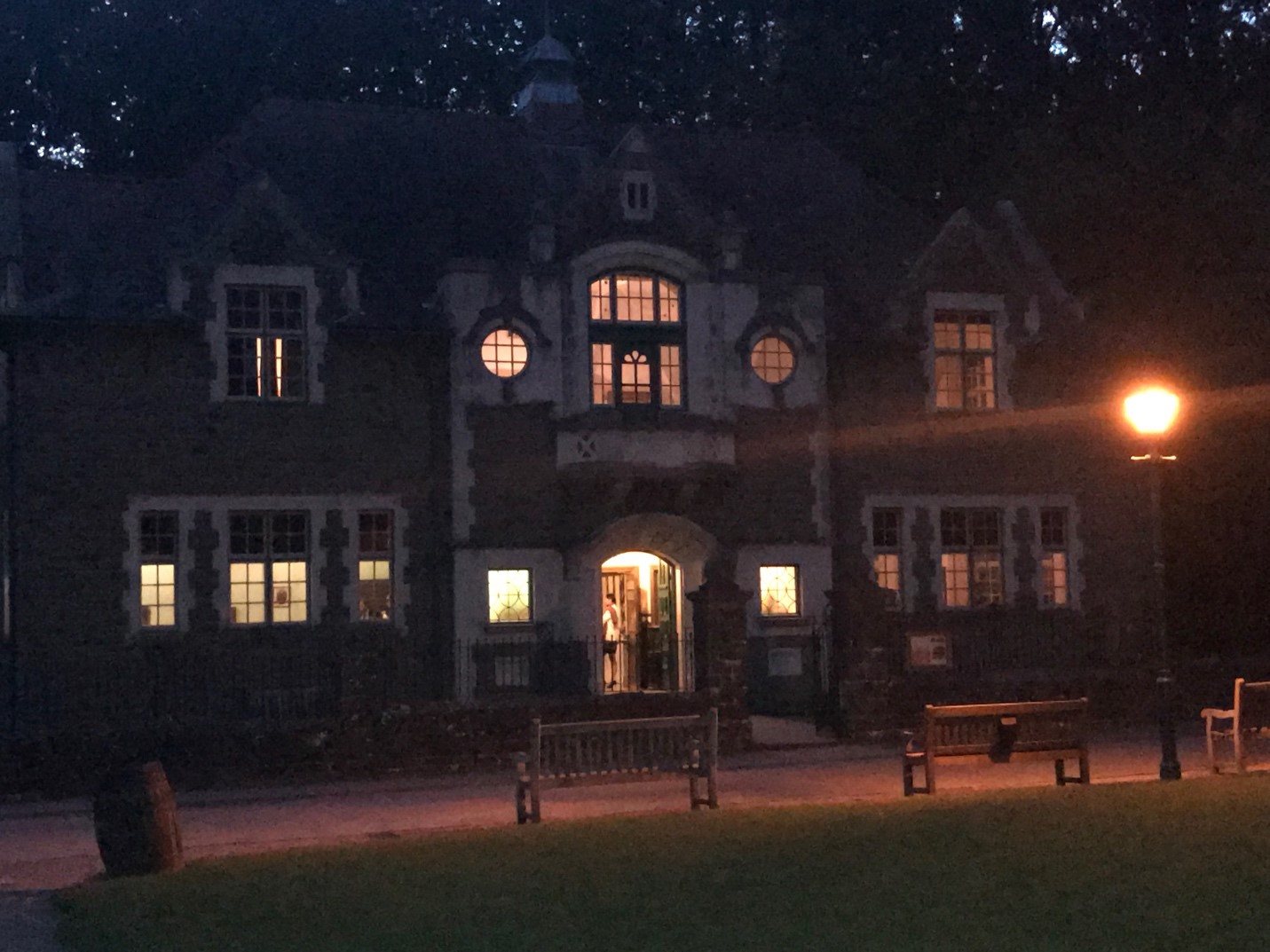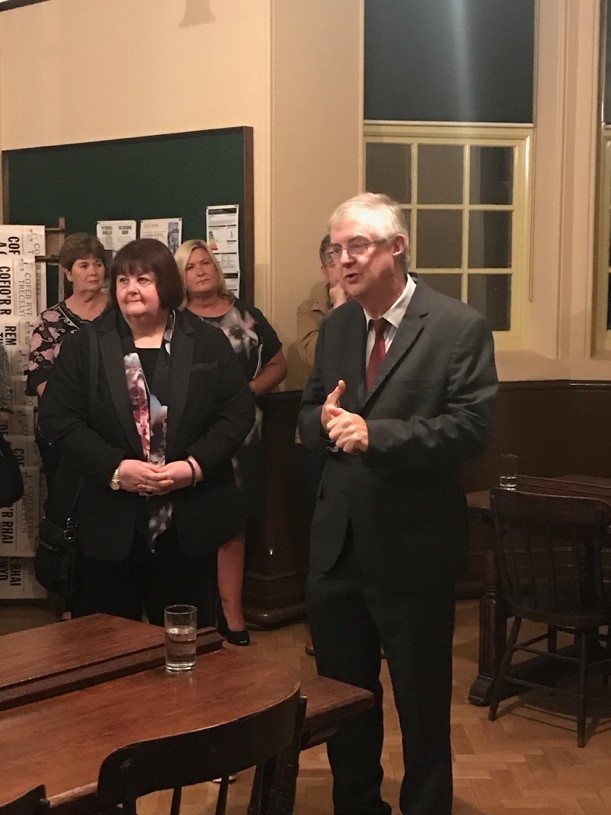 The presentations, school visits and cultural offerings added clear support for Kirsty Williams's statement that the Welsh are a people "who believe in education as an individual, community and national endeavour."
In reflecting back on the 2019 summit, delegates left with a clear message that meaningful educational change can happen through co-construction and that trust in educators and students is essential. Finally, considering the collective understanding that all educational systems need continual review, support and critical engagement, the power of ARC lies in its guiding belief that by working together, as Steve Munby states, "a small group of like-minded education systems can help to change the world."  It will be great to hear how the ARC systems continue to learn and evolve over this year when we all reconvene at the 2020 ARC summit in Halifax, Nova Scotia.
 By Trista Hollweck, ARC Project Director, October 2019